When it comes to website design several techniques can be used. I decided to go with WordPress to design affordable websites. WordPress has several advantages such as: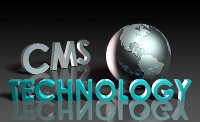 Search Engine friendliness
Makes easy to change and improve features of your online business
The owner of the website can easily add and/or modify pages
WordPress is a powerful Content Management System
A blog can be easily incorporated. Blogging are powerful helping your website with SEO
An easy way to customize all functions of your website
A skilled WordPress Website Designer will make the difference between just a website and a website that delivers results!
Of course an instrument like WordPress is as good as its design. Most of the time websites are NOT designed to get a decent return on your investment. Here my skills as marketer and designer can help increase revenues for your website.
Oklahoma City SEO will analyze your targeted keywords in order to get a better positioning on Search Engines. The best strategy is targeting long tail keywords. They drive more targeted traffic, which means a higher conversion rate, and results are easier to attain.
SEO is a long term proposition and nobody can guarantee results
It's almost impossible to give a standard quote on SEO Services, because they depend on Customers' needs.
Targeting local or global markets require different strategies. Social media is another factor to keep in mind as well as the duration of a SEO campaign.
You cannot expect results overnight; SEO requires time and many factors influence the speed of results. The beauty of SEO is that results tend to last, and improve, over time.
My Oklahoma City SEO services are affordable, but keep in mind that affordable is a relative term.
A SEO campaign can cost anywhere from $500 for setup, plus a monthly fee that can start from $300-400. Usually is best to let a SEO campaign runs for at least 6 months.
I always suggest that my Customers put in place diversified marketing strategies as explained in this article from my blog.
Web design Oklahoma City. I will design for you a highly optimized website using one of the best open source platforms such WordPress.
Website design that delivers results.
ORDER TODAY Your New Website and Save $200!
Important note: I do not low-ball prices and then through an aggressive marketing team you will be forced to pay much more.
I always give you a honest quote, which includes all you really need!
Oklahoma City Web Design include the following features:
Manageable directly by the customer
Search Engine Optimization ready with 2 revisions; this will save you money in the long term ($500.00 value)
Optimized landing pages in order to get higher conversion rates and revenues (priceless)

Lightning fast page loading ($50.00 value); important to Google (and SEO in general) and to improve your customers' experience
A personalized theme (or skin) designed by me ($500.00 value)
A standard theme for smart phones and tablet computers ($50.00 value)
1 or 2 contact forms with email addresses
1 or more Auto-responders. Give immediate feedback to your Customers (priceless)
If this new website replaces an old one, I will take care to redirect any references from the old pages. This is important in order to preserve your previous Search Engine positioning (over $100.00 value)
Domain name, web hosting and graphics must be provided by the Customer; in order to avoid issues with copyright the Customer must provide files in the correct format, with proper copyright permissions
Integrated tracking and statistical system
A complete and integrated tutorial system with text and videos ($200.00 value)
An integrated security system ($200.00 value) to keep intruders out of your website
A complete backup solution ($100.00 value)
I can integrate a blog to your website, which will improve your SEO performances; about $250.00 extra

I can design complete eCommerce solutions; starting from $1,500.00 extra
I can build and manage your Social Media presence
Updates to the Content Management System are quoted separately. Updates are required in order to keep your system in tip top shape and safe against intruders
Let the experience of Oklahoma City Web Design, make your website a reality!
This is a list of some of the services I provide to my customers. My customers can count on high quality, marketing oriented solutions. Feel free to contact me for more information using this form:
New websites design firm in Oklahoma City and Edmond! Get a Website That Makes Money through the following benefits:
– Being affordable
– A website that makes money for you, not just a page lost in cyberspace
– A website that is part of a marketing strategy, not just a website
– Optimized landing pages to get higher conversions and revenues
– Search Engine Optimization ready. A big money saver!
– You can manage your own website without paying a website designer every time
– An integrated manual system which includes videos. You will learn how to use and modify your new website at your own pace
– A website that can be easily accessed by smart phones and tablet computers
– An integrated security system to keep out bad individuals
– A blog can be easily added to your website. This will help your SEO efforts!
– An eCommerce solution when you need it
– Social Media management to improve your Internet exposure
– The experience of a website designer who makes a living online
Natural searches on Google alone account for over 50% of traffic. If your website is not well positioned on major Search Engines, you are NOT in business!
It is true that you can find a cheap website designer anywhere. But why settle for less than a great website that meets your expectations?
My services are especially customized for businesses local to the greater Oklahoma City area.
In this showcase, I prepared a few pages to show my work. My Customers can have an idea of what I do exactly.
Remember that you don't want just a website, you want a website that delivers results so ask TODAY for a quote and SAVE $200!
Some examples of websites I designed including a website for an Opera Singer, my Blog,  an Opera Workshop and an eCommerce solution. All designed using WordPress or Drupal, two very powerful, yet flexible, CMS's (Content Management Systems)
A few results of my Search Engine Optimization campaigns
An interesting case study of a not for profit Organization I am working with. I designed the website and done some SEO work
They Went From the Bottom to the Top Thanks to My Services
American Singers' Opera Project (ASOP), a not for profit organization, assists young American opera singers in building careers in opera. ASOP moved from New York City to North Carolina because of the rising cost of organizing classes and performances. The move to NC established the format of the project to be a 2 week summer workshop.
Initial assessment
ASOP's website had these issues:
The domain name was too long and prone to misspelling: "www.americansingersoperaproject.org"
It was amateurish with old, ineffective design techniques
Search Engine Optimization was ignored
Although ASOP relied heavily on printed advertisement, a better web presence was a crucial need
The original website was not registered in some of the most important directories, negatively affecting the Google Page Rank (PR)
The budget of the company was extremely limited
The traffic rank was poor as well as the Google Page Rank
My solutions and actions
I decided first of all that ASOP needed a new website and re-branding. Knowing that the website would need periodic updates and that SEO was certainly an issue to address, we decided to design the new website using an open source CMS (Content Management System). Drupal, in my opinion, is the best available platform to meet this need.
The original name was too long and complicated; unfortunately the name "www.asop.org" was taken, so we opted for www.asop-inc.org
Due to budget constraints, a real SEO strategy was not an option. Therefore, I optimized the website for only a few important key-phrases and increased visits to the website through a simple but effective Web 2.0 strategy. The Director of the company agreed to create a page on Facebook and keep it updated frequently. Registering the new website with some important directories was mandatory.
A good website should have content written by a professional writer. Homemade solutions are rarely effective, but the budget in this case forced me to use the original content of the website. This limited my intervention to merely simple editing for SEO purposes. I suggested to issue a press release in order to build awareness about the newly designed website and to obtain qualified incoming links.
Results
The new website with new domain name was ready in a relatively short period of time (2 weeks). In order to keep Search Engines indexing, I had to manually redirect the already existent pages to the new ones. At this point, I registered the website with several important directories and asked the Director of ASOP to start a Web 2.0 presence through Facebook. Since ASOP is well known in its field, the number of visitors for this page and consequently the number of "fans" increased steadily from day one.
Thanks to a few incoming links, the PR of the website climbed from PR1 to PR4 in a matter of a few months [PR is ranked on a scale of 0-10 with 0 being the worst and 10 the best]. Please note that no reciprocal linking strategy is in place here. Reciprocal linking is a thing of the past and highly hyped by Indian companies. Print advertising, modified as we suggested, brought in a few new incoming links.
The press release I designed was a crucial element in finding new, qualified incoming links as well as in spreading awareness of the new website. ASOP's website now has excellent positioning for its targeted key-phrases.
For example, despite the economic crisis that hit ASOP as well as other workshops, the number of participants in the Summer Opera Workshop dramatically increased in 2009 due to my efforts. ASOP used to accept 25 participants, a number that was not reached in any of the preceding years. After my intervention, this quota was met easily, with 3 times as many requests in comparison to previous years. In fact, ASOP is now looking at the possibility of organizing TWO workshops per year instead of ONE as has been done in the past.
Imagine how much YOUR website business will benefit from my services!
The examples below show some of my SEO Results obtained on a few of my websites. Why only my websites? Because I do not consider ethical exposing the names of my actual clients.
Why only Google? Google represents the majority of searches. The following results were taken from Google on September 1, 2015. Please note that I am showing only results with a decent amount of traffic.
Many of my competitors give out great results for key-phrases with very little traffic.
SEO Results NOT Many Of My Competitors Can Claim
| Key-phrase | Position # | Competition (no. of pages returned) |
| --- | --- | --- |
| | | |
| gelato | 4 | 37,800,000 |
| gelato oklahoma | 1 |  221,000 |
| latte edmond | 3 | 332,000 |
| ice cream edmond | 5 | 426,000 |
Please note that the first keyword, gelato, is very generic and it's spelled the same way in the whole world, so getting a good positioning requires a carefully planned SEO strategy.
| Key-phrase | Position # | Competition (no. of pages returned) |
| --- | --- | --- |
| | | |
| summer opera workshop | 10 | 2,290,000 |
| wake forest summer opera | 1 and 2 | 546,000 |
| wake forest opera | 1 | 562,000 |
| opera workshops in america | 3 | 4,690,000 |
| opera workshop us | 8 | 7,190,000 |
Website made in Drupal for an Opera Singer
I made this special (and complicated) website for my former wife who is an Internationally acclaimed Opera Singer and College Teacher of Voice. This website features many interesting options, such as an extended use of "views" (which is a way to display interconnected data on a database) and several media galleries: photos, videos on YouTube, audio.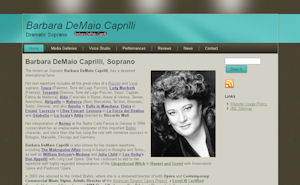 This website shows a great deal of her performances and it is used as a promotional vehicle for her artistic efforts.
Thanks to my work with SEO (search Engine Optimization), searches based on relevant keywords (not necessarily her name of course) returns prominent results on the first page of Google.
In order to get a good positioning on search engines, a website needs to be engineered in the proper way; for example the use of Flash presentations, can destroy all marketing efforts. Barbara's website contains only a few, but relevant, videos and not flash presentations.
---
American Singer's Opera Project (ASOP) a Summer Opera Workshop
My friends at ASOP asked me to work on their marketing efforts. One of the first steps was redesigning their entire website. The previous website was designed with obsolete techniques, and no Search Engine Optimization whatsoever.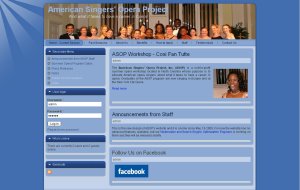 There are many advantages to using Drupal as the Content Management System, as I did with ASOP such as:
Easy management of the website
Search Engine Optimization can be done with less efforts
Many modules can be integrated into the project, making the website more flexible, functional, inviting and productive (this draws in customers)
Read the full story of this project by looking at the page The Case Study of ASOP
---
One of the most powerful instruments for promoting a website or a brand is blogging. In order to do a good job, you have to have the right mindset about blogging.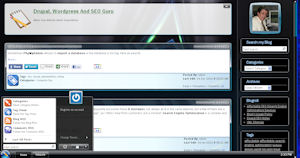 Try to avoid the temptation to push your products; just write what an independent reviewer would do. Express freely your opinions and try to convey your message.
With my blog I can get pages indexed on Google in a matter of minutes, instead of days or maybe weeks.
Blogging is serious business and you should commit to post something at least once or twice a week. Several big names got "burned" by a less than effective way to blog.
Remember that your customers will interact with your blog. DO NOT use the usual corporate mentality while managing a blog!
My name is Angelo and I would like to introduce myself. I have a broad expertise in the Information Technology field.
I often say that I started working with computers back when you had to walk into them to fix them, and I am constantly updating my skills.
I began designing websites in 1998 and soon realized an important factor: a website needs a good SEO and SEM strategy in order to generate revenues.
Part of the overall design, is assuring that landing pages have all needed elements including a call to action.
In many cases a PPC (pay per click) campaign helps a website to get started.
This experience led to my first start up company, a travel related business, which made money from day one. I then started helping small businesses attain their goals.
Remember that you don't want just a website, you want a website that delivers results so ask TODAY for a quote and SAVE $200!
I am not just a Website Designer, I create complete solutions, websites that deliver results!
Some of the skills I will utilize to bring similar success to YOUR website are:
Knowledge of Web programming languages: html, css, javascript, php, mysql
Excellent knowledge of Blogging and Content Management System platforms, such as WordPress and Drupal
Knowledge of Social Media tools, such as Facebook, Twitter etc.
Linux Administration
Network Management
You can see results of my skills with my showcase and the SEO case study of a Customer. These are some of my SEO Results.