When it comes to website design several techniques can be used. I decided to go with WordPress to design affordable websites. WordPress has several advantages such as: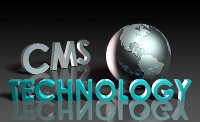 Search Engine friendliness
Makes easy to change and improve features of your online business
The owner of the website can easily add and/or modify pages
WordPress is a powerful Content Management System
A blog can be easily incorporated. Blogging are powerful helping your website with SEO
An easy way to customize all functions of your website
A skilled WordPress Website Designer will make the difference between just a website and a website that delivers results!
Of course an instrument like WordPress is as good as its design. Most of the time websites are NOT designed to get a decent return on your investment. Here my skills as marketer and designer can help increase revenues for your website.
Oklahoma City SEO will analyze your targeted keywords in order to get a better positioning on Search Engines. The best strategy is targeting long tail keywords. They drive more targeted traffic, which means a higher conversion rate, and results are easier to attain.
SEO is a long term proposition and nobody can guarantee results
It's almost impossible to give a standard quote on SEO Services, because they depend on Customers' needs.
Targeting local or global markets require different strategies. Social media is another factor to keep in mind as well as the duration of a SEO campaign.
You cannot expect results overnight; SEO requires time and many factors influence the speed of results. The beauty of SEO is that results tend to last, and improve, over time.
My Oklahoma City SEO services are affordable, but keep in mind that affordable is a relative term.
A SEO campaign can cost anywhere from $500 for setup, plus a monthly fee that can start from $300-400. Usually is best to let a SEO campaign runs for at least 6 months.
I always suggest that my Customers put in place diversified marketing strategies as explained in this article from my blog.
New websites design firm in Oklahoma City and Edmond! Get a Website That Makes Money through the following benefits:
– Being affordable
– A website that makes money for you, not just a page lost in cyberspace
– A website that is part of a marketing strategy, not just a website
– Optimized landing pages to get higher conversions and revenues
– Search Engine Optimization ready. A big money saver!
– You can manage your own website without paying a website designer every time
– An integrated manual system which includes videos. You will learn how to use and modify your new website at your own pace
– A website that can be easily accessed by smart phones and tablet computers
– An integrated security system to keep out bad individuals
– A blog can be easily added to your website. This will help your SEO efforts!
– An eCommerce solution when you need it
– Social Media management to improve your Internet exposure
– The experience of a website designer who makes a living online
Natural searches on Google alone account for over 50% of traffic. If your website is not well positioned on major Search Engines, you are NOT in business!
It is true that you can find a cheap website designer anywhere. But why settle for less than a great website that meets your expectations?
My services are especially customized for businesses local to the greater Oklahoma City area.