Website made in Drupal for an Opera Singer
I made this special (and complicated) website for my former wife who is an Internationally acclaimed Opera Singer and College Teacher of Voice. This website features many interesting options, such as an extended use of "views" (which is a way to display interconnected data on a database) and several media galleries: photos, videos on YouTube, audio.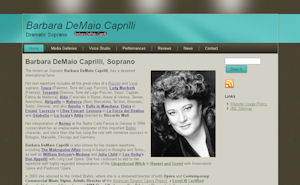 This website shows a great deal of her performances and it is used as a promotional vehicle for her artistic efforts.
Thanks to my work with SEO (search Engine Optimization), searches based on relevant keywords (not necessarily her name of course) returns prominent results on the first page of Google.
In order to get a good positioning on search engines, a website needs to be engineered in the proper way; for example the use of Flash presentations, can destroy all marketing efforts. Barbara's website contains only a few, but relevant, videos and not flash presentations.
---
American Singer's Opera Project (ASOP) a Summer Opera Workshop
My friends at ASOP asked me to work on their marketing efforts. One of the first steps was redesigning their entire website. The previous website was designed with obsolete techniques, and no Search Engine Optimization whatsoever.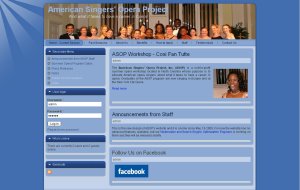 There are many advantages to using Drupal as the Content Management System, as I did with ASOP such as:
Easy management of the website
Search Engine Optimization can be done with less efforts
Many modules can be integrated into the project, making the website more flexible, functional, inviting and productive (this draws in customers)
Read the full story of this project by looking at the page The Case Study of ASOP
---
One of the most powerful instruments for promoting a website or a brand is blogging. In order to do a good job, you have to have the right mindset about blogging.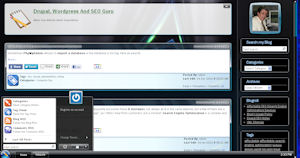 Try to avoid the temptation to push your products; just write what an independent reviewer would do. Express freely your opinions and try to convey your message.
With my blog I can get pages indexed on Google in a matter of minutes, instead of days or maybe weeks.
Blogging is serious business and you should commit to post something at least once or twice a week. Several big names got "burned" by a less than effective way to blog.
Remember that your customers will interact with your blog. DO NOT use the usual corporate mentality while managing a blog!